National Weather Service Alerts for Newport County, RI

Welcome to the Town of Little Compton Fire Department. The purpose of this web site is to provide you with general information about our department; provide you with specific information about current issue affecting you and your family; update you about our latest incidents and events; and, give you an opportunity to contact us with any questions or comments you may have.
Our site is not only designed to offer you interesting and educational information, but also to reflect the tremendous pride and spirit within our department. We maintain a great respect for our history, and a strong sense of duty towards excellent performance in the present, and we look forward to meeting the challenges of the future. The Little Compton Fire Department is committed to delivering the highest quality of service to the Town of Little Compton in the most effective, efficient, safest, and professional way possible. The fire department provides services in fire suppression, rescue, fire prevention, fire inspection, emergency medical services, ocean rescues and disaster mitigation to list a few.
Our greatest resource, by far, are the 8 dedicated firefighters that currently make up this great department. The firefighters are committed to protecting the Town of Little Compton 24 hours a day, 365 days a year. The department has one station which houses 5 different pieces of up-to-date, well maintained fire apparatus.
Whether you are a seeking specific information or just browsing, whether you are a concerned citizen of our community, or simply a curious fire buff; we trust you will find this web site helpful and informative. We welcome your questions or comments.
Best regards,
Richard G. Petrin
Chief of Department
Hurricane Prep Infomation

LCFD7, August 30

With Hurricane season hitting its most active time, the month of September. We want to share some Hurricane Prep tips and information through FEMA. As an ocean front community, we ask that you take some time to review the provided information to make sure you are ready!... (Full Story & Photos)

In house training - New England Fire Training

LCFD7, July 19

On July 19th we had New England Fire Training come in for a very successful training. It was a hot day, but the guys put there all into it. The type of training was very versatile and custom for crew size and for what each is trying to accomplish. Thank You New England Fire Training for a great day!... (Full Story & Photos)

Firework Safety

LCFD7, July 01

With the 4th of July later this week, we'd like to share some firework safety tips. We hope you enjoy the 4th and the rest of your summer.... (Full Story & Photos)

Wires Down - Willow Ave

LCFD7, June 30

Earlier this evening, we were dispatched to the area of 31 Willow Ave for wires down. On arrival we were directed to an electricity wire down against a fence that was sparking and had ignited the fence. National Grid was contacted and made a quick response. They cut the power allowing us to extinguish the fire. The electricity coming from the wire had actually hardened the ground where it made contact ... (Full Story & Photos)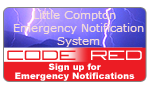 Your feedback is important to us! Feel free to sign the guestbook.