Welcome to the Town of Little Compton Fire Department. The purpose of this web site is to provide you with general information about our department; provide you with specific information about current issue affecting you and your family; update you about our latest incidents and events; and, give you an opportunity to contact us with any questions or comments you may have.
Our site is not only designed to offer you interesting and educational information, but also to reflect the tremendous pride and spirit within our department. We maintain a great respect for our history, and a strong sense of duty towards excellent performance in the present, and we look forward to meeting the challenges of the future. The Little Compton Fire Department is committed to delivering the highest quality of service to the Town of Little Compton in the most effective, efficient, safest, and professional way possible. The fire department provides services in fire suppression, rescue, fire prevention, fire inspection, emergency medical services, ocean rescues and disaster mitigation to list a few.
Our greatest resource, by far, are the 8 dedicated firefighters that currently make up this great department. The firefighters are committed to protecting the Town of Little Compton 24 hours a day, 365 days a year. The department has one station which houses 5 different pieces of up-to-date, well maintained fire apparatus.
Whether you are a seeking specific information or just browsing, whether you are a concerned citizen of our community, or simply a curious fire buff; we trust you will find this web site helpful and informative. We welcome your questions or comments.
Best regards,
Richard G. Petrin
Chief of Department
Mutual Aid to Westport for a structure Fire.

LCFD7, March 15

Yesterday, around Noon, we responded Mutual Aid to WESTPORT for a confirmed Structure Fire. Tanker 1 and Car 1 responded to assist with water supply. Portable water tanks were set up near the scene to allow for tanker shuttle operations. The cause of the Fire is still under investigation, but the house has been deemed a Total loss.... (Full Story & Photos)



Photo credit: Metro Fall River Fire alerts, follow them on Facebook!

SCBA Mask Fit testing

LCFD7, March 12

Firefighter recently underwent SCBA Mask fit testing. Yearly fit testing is necessary due to potential changes in face size, to insure the proper function of an SCBA Mask.... (Full Story & Photos)

Daisy Troop 693 stops in for a visit

LCFD7, March 12

This afternoon we had some visitors from Daisy Troop 639. You can see the spark of interest in these very young ladies eyes. Maybe one or two will become Firefighters! We were pleased to show you around and show you girls what we do!... (Full Story & Photos)



Capt Watt demonstrating the bail out prop.

Bail Out training

LCFD, March 08

This week LCFD reveiwed and practiced different bail out and emergency egress techniques. Thank you to Tiverton FD for lending us your Bail our prop!... (Full Story & Photos)

C.E.R.T.

LCFD, February 21

This week, you may have received a flyer advertising a Community Emergency Response Team or C.E.R.T. This is a gourp of residents who are interested in becoming part of a Team that assists the Town (Fire, Police) in a time of need. if you are interested please email Chief Richard Petrin, rpetrin@tlcri.com... (Full Story & Photos)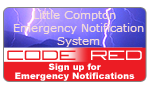 Your feedback is important to us! Feel free to sign the guestbook.