National Weather Service Alerts for Newport County, RI

Welcome to the Town of Little Compton Fire Department. The purpose of this web site is to provide you with general information about our department; provide you with specific information about current issue affecting you and your family; update you about our latest incidents and events; and, give you an opportunity to contact us with any questions or comments you may have.
Our site is not only designed to offer you interesting and educational information, but also to reflect the tremendous pride and spirit within our department. We maintain a great respect for our history, and a strong sense of duty towards excellent performance in the present, and we look forward to meeting the challenges of the future. The Little Compton Fire Department is committed to delivering the highest quality of service to the Town of Little Compton in the most effective, efficient, safest, and professional way possible. The fire department provides services in fire suppression, rescue, fire prevention, fire inspection, emergency medical services, ocean rescues and disaster mitigation to list a few.
Our greatest resource, by far, are the 8 dedicated firefighters that currently make up this great department. The firefighters are committed to protecting the Town of Little Compton 24 hours a day, 365 days a year. The department has one station which houses 5 different pieces of up-to-date, well maintained fire apparatus.
Whether you are a seeking specific information or just browsing, whether you are a concerned citizen of our community, or simply a curious fire buff; we trust you will find this web site helpful and informative. We welcome your questions or comments.
Best regards,
Richard G. Petrin
Chief of Department
Old Farm Rd

LCFD7, January 17

Just after midnight we responded to Old Farm Rd for a structure fire. Upon pulling out of the station we could see the glow from the area of the residence that was on fire. We immediately activated a Mutual Aid Response and the tanker Task Force. Upon arrival to the house we had a colonial with an attached garage that was fully involved. We worked quickly to get water on the fire and to save the main ... (Full Story & Photos)

Winter Storm - 1/4/2018

LCFD7, January 03

On Thursday, 1/4/18, LC EMA will be opening it's Emergency Operations Center (EOC), at the Public Safety Complex, 60 Simmons Rd at 0800 hrs. You can contact the EOC by calling (401)635-2311

If you don't have heat, call the EOC for Warming Center Information. If you loose power and have medical equipment that needs power, please call and we will assist you with a solution. Please dial 911 for all ... (Full Story & Photos)

Happy New Year!

Car 1, December 31

Little Compton Fire Department would like to wish everyone a Healthy, Happy and Prosperous New Year! Please celebrate responsibly!

Chief Richard G. Petrin... (Full Story & Photos)

Seasonal Safety Tips

LCFD, December 31

We've added a few links at the bottom of the Fire Prevention/Permits Page for different precautions that should be considered during the winter and anytime they may pertain. Please check them out. Our website is always a work in progress and we will continue to add and edit information as we see necessary to properly educate and inform the community. ... (Full Story)




Candle Fires - Fact Sheet and Research by NFPA

LCFD, December 20

In 2011–2015, U.S. fire departments responded to an average of 8,690 home1 structure fres started by candles, per year. These fires caused an annual average of 82 civilian fre deaths, 800 civilian fire injuries, and $295 million in direct property damage.

Overall, candles caused 2% of reported home fires, 3% of the home fre deaths, 7% of the home fire injuries, and 4% of the direct property damage ... (Full Story)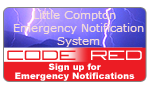 Your feedback is important to us! Feel free to sign the guestbook.