Welcome to the Town of Little Compton Fire Department. The purpose of this web site is to provide you with general information about our department; provide you with specific information about current issue affecting you and your family; update you about our latest incidents and events; and, give you an opportunity to contact us with any questions or comments you may have.
Our site is not only designed to offer you interesting and educational information, but also to reflect the tremendous pride and spirit within our department. We maintain a great respect for our history, and a strong sense of duty towards excellent performance in the present, and we look forward to meeting the challenges of the future. The Little Compton Fire Department is committed to delivering the highest quality of service to the Town of Little Compton in the most effective, efficient, safest, and professional way possible. The fire department provides services in fire suppression, rescue, fire prevention, fire inspection, emergency medical services, ocean rescues and disaster mitigation to list a few.
Our greatest resource, by far, are the 8 dedicated firefighters that currently make up this great department. The firefighters are committed to protecting the Town of Little Compton 24 hours a day, 365 days a year. The department has one station which houses 5 different pieces of up-to-date, well maintained fire apparatus.
Whether you are a seeking specific information or just browsing, whether you are a concerned citizen of our community, or simply a curious fire buff; we trust you will find this web site helpful and informative. We welcome your questions or comments.
Best regards,
Richard G. Petrin
Chief of Department
Retirement Congratulations!!

LCFD, July 23

LCFD would like to Congratulate Captain Gilbert Amarantes (27 Years), and Lieutenant David Wood (29 Years) on their retirement. Thank you for your many years of service to the community! They were presented with a Firefighter Statue from LCFA Local 3957 and a Citation from the RI House of Respresentives, sponsored by Rep. Dennis Canario. Capt, Lt., its been a pleasure working with you, we wish you ... (Full Story & Photos)

Department Promotions - Congratulations Captain Watt

LCFD, July 21

Congratulations to Lt. Watt on his promotion to Captain! Earlier this week the Town Council voted and approved the promotion. Capt. Watt has served the Town as a career Firefighter for over 20 years and was a volunteer prior to that. Effective Sunday, 7/23, Captain Watt will assume his new position. Congratulations Capt!... (Full Story & Photos)

Res-Q-Jack Training

LCFD, July 19

This Morning our crews trained on a newly acquired piece of equipment. The department purchased Res-Q-Jacks, with funds from a donation from Briggs Beach. These Res-Q-Jacks are utilized to stabilize cars, trucks or any large piece of equipment, including farm tractors, to allow crews to safely work and perform an extrication. Charlie, a sales representative from Res-Q-Jack, came down to demonstrate ... (Full Story & Photos)

Church Fair

LCFD, July 08

Today LCFD participated in the 37th Annual Church Fair and Road Race. Along with providing a Detail Ambulance and Crew for the Road Race, We also set up a tent of our own to increase our community relations and visibility. We provided Free Blood Pressure checks, answered EMS and Fire related questions for the general public, and provided EMD related CPR demonstrations to the public. The feedback we ... (Full Story & Photos)

Motor Vehicle Crash - Car v. Pole

LCFD, June 29

LCFD Responded to the area of 58 Willow Ave for Motor Vehicle Crash, Car v. Pole. The driver of the vehicle, fortunately, walked away with no injuries. National Grid responded and replaced the affected pole, power the area was not affected. ... (Full Story & Photos)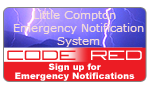 Your feedback is important to us! Feel free to sign the guestbook.