Welcome to the Town of Little Compton Fire Department. The purpose of this web site is to provide you with general information about our department; provide you with specific information about current issue affecting you and your family; update you about our latest incidents and events; and, give you an opportunity to contact us with any questions or comments you may have.
Our site is not only designed to offer you interesting and educational information, but also to reflect the tremendous pride and spirit within our department. We maintain a great respect for our history, and a strong sense of duty towards excellent performance in the present, and we look forward to meeting the challenges of the future. The Little Compton Fire Department is committed to delivering the highest quality of service to the Town of Little Compton in the most effective, efficient, safest, and professional way possible. The fire department provides services in fire suppression, rescue, fire prevention, fire inspection, emergency medical services, ocean rescues and disaster mitigation to list a few.
Our greatest resource, by far, are the 8 dedicated firefighters that currently make up this great department. The firefighters are committed to protecting the Town of Little Compton 24 hours a day, 365 days a year. The department has one station which houses 5 different pieces of up-to-date, well maintained fire apparatus.
Whether you are a seeking specific information or just browsing, whether you are a concerned citizen of our community, or simply a curious fire buff; we trust you will find this web site helpful and informative. We welcome your questions or comments.
Best regards,
Richard G. Petrin
Chief of Department
New England Fire Training

LCFD7, May 17

On 5/22, we had a visit from Chris Grover of New England Fire Training. They are mobile training company out of Manchester, NH. Check out their website using the link below. We had a good time getting through some evolutions in the HOG wall! ... (Full Story & Photos)

Rollover - West Main Rd

LCFD7, May 16

Just before 8am this morning, LCFD responded to a rollover in the area of 300 West Main Rd. Upon Arrival we observed a vehicle rolled over on its roof, a telephone pole sheared in half, and very fortunately the driver of the vehicle walking around the scene. National Grid is on scene fixing the pole. The driver was transported to SAH out of precaution.... (Full Story & Photos)

Mutual Aid to Tiverton - Brush Fire

LCFD7, April 18

Yesterday LCFD responded Mutual Aid to Tiverton for a Brush Fire. The brush fire was just south of the town Rec area, near the Sandywoods development. The damaged area was roughly just larger than a football field. Mutual Aid from Westport came to the scene and Portsmouth provided station coverage for both towns from TFDs East Rd station.... (Full Story & Photos)



Photo courtesy of Tiverton FD

Healthy Eating Initiative - RI Interlocal Trust

LCFD7, April 10

We had a visitor today, as part of the RI Interlocal Risk Management Trust Health Initiatives. Amanda, from HealThy Self Nutrition, came down today and educated us on healthy eating, and cooking choices. She also whipped up a very healthy and delicious lunch for us.... (Full Story & Photos)

Stop the Bleed Training

LCFD7, April 08

This morning we hosted a Stop the Bleed Train the Trainer training. Members of LCFD; Jean Dunn, School Nurse; and Jim Farrell, Beach Manager attended the training. We will utilize this to properly train other town staff, members of the CERT who are currently undergoing training, and eventually will will offer classes to the community. Thank you to Ron Audette, Firefighter/Paramedic Somerset Fire, ... (Full Story & Photos)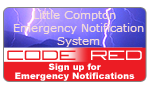 Your feedback is important to us! Feel free to sign the guestbook.