Welcome to the Town of Little Compton Fire Department. The purpose of this web site is to provide you with general information about our department; provide you with specific information about current issue affecting you and your family; update you about our latest incidents and events; and, give you an opportunity to contact us with any questions or comments you may have.
Our site is not only designed to offer you interesting and educational information, but also to reflect the tremendous pride and spirit within our department. We maintain a great respect for our history, and a strong sense of duty towards excellent performance in the present, and we look forward to meeting the challenges of the future. The Little Compton Fire Department is committed to delivering the highest quality of service to the Town of Little Compton in the most effective, efficient, safest, and professional way possible. The fire department provides services in fire suppression, rescue, fire prevention, fire inspection, emergency medical services, ocean rescues and disaster mitigation to list a few.
Our greatest resource, by far, are the 8 dedicated firefighters that currently make up this great department. The firefighters are committed to protecting the Town of Little Compton 24 hours a day, 365 days a year. The department has one station which houses 5 different pieces of up-to-date, well maintained fire apparatus.
Whether you are a seeking specific information or just browsing, whether you are a concerned citizen of our community, or simply a curious fire buff; we trust you will find this web site helpful and informative. We welcome your questions or comments.
Best regards,
Richard G. Petrin
Chief of Department
Equine Rescue Training

LCFD, April 20

A big Thank You to Capt Committo, Tiverton FD And Seapowet Stables for putting together this training and offering it to the area Departments. Training's like this one are important in Towns like Little Compton due to our farm animal populations. Click the link below to read the Herald News article!... (Full Story)




Firefighter/EMT James Vandal, Little Compton Grange 32 Firefighter of the Year

LCFD, April 19

Congratulations Firefighter James Vandal, Little Compton Grange 32 Firefighter of the Year 2017! James' dedication to the department goes beyond being a Firefighter and EMT, he also serves as President of LCFFA/IAFF Local 3957. He has committed his life to serving the community as a LCFD volunteer prior to becoming a career Firefighter. Jim, congrats again! Your service and dedication has never gone ... (Full Story & Photos)

Mutual Aid to Tiverton, Lake Rd

LCFD, April 18

Late in the Afternoon, LCFD Tanker 1 and Car 1 responded Mutual Aid to Lake Rd in Tiverton for a shed fire. Bristol FD Engine 4 responded for Mutual Aid station coverage to Little Compton.... (Full Story & Photos)

Chimney Fire

LCFD, April 11

A short while ago, LCFD responded to an East Main Rd residence for a chimney fire. Mutual Aid was requested from Westport FD for their Ladder 7, and a Medical Rescue from Tiverton FD. ... (Full Story & Photos)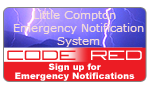 Your feedback is important to us! Feel free to sign the guestbook.