Welcome to the Town of Little Compton Fire Department. The purpose of this web site is to provide you with general information about our department; provide you with specific information about current issue affecting you and your family; update you about our latest incidents and events; and, give you an opportunity to contact us with any questions or comments you may have.
Our site is not only designed to offer you interesting and educational information, but also to reflect the tremendous pride and spirit within our department. We maintain a great respect for our history, and a strong sense of duty towards excellent performance in the present, and we look forward to meeting the challenges of the future. The Little Compton Fire Department is committed to delivering the highest quality of service to the Town of Little Compton in the most effective, efficient, safest, and professional way possible. The fire department provides services in fire suppression, rescue, fire prevention, fire inspection, emergency medical services, ocean rescues and disaster mitigation to list a few.
Our greatest resource, by far, are the 8 dedicated firefighters that currently make up this great department. The firefighters are committed to protecting the Town of Little Compton 24 hours a day, 365 days a year. The department has one station which houses 5 different pieces of up-to-date, well maintained fire apparatus.
Whether you are a seeking specific information or just browsing, whether you are a concerned citizen of our community, or simply a curious fire buff; we trust you will find this web site helpful and informative. We welcome your questions or comments.
Best regards,
Richard G. Petrin
Chief of Department
Wind Storm Incident - Long Highway

LCFD7, January 16

Yesterday we responded to the north end of Long Highway for a tree down on top of a house. Upon Arrival we found a large tree down on top of a truck. Luckily the tree only caught the corner of the house causing minimal damage to the gutter. Unfortunately, it did land on the homeowners truck and it took out the utility lines to the house. National Grid was in scene within 20 minutes and restored power ... (Full Story & Photos)

New LCFD ambulance on the way!

LCFD7, January 08

We are pretty excited to share these pictures with everyone. Next month we will take delivery of and put into service a new ambulance. This truck will become our front line ambulance, and we will move Rescue 1 to a reserve/spare status. Some upgrades include a rear hydraulic suspension system which will make for a much smoother ride for patients and the crew in the back, as well as 4 wheel drive. ... (Full Story & Photos)

LCFD is hiring Full-Time Firefighters!

LCFD10, January 06

The Little Compton Fire Department is seeking qualified individuals to participate in a competitive examination for the position of Firefighter/EMT-Cardiac. The applicant must possess at least a current EMT-Cardiac license and a firefighter level 1 certificate.

For more information on this job opening, please see the hyperlinked "Hiring Page" down below. To Apply for this position, please visit ... (Full Story)




Thanksgiving Safety tips

LCFD7, November 24

With Thanksgiving only a few days away, please take the time to review some safety tips. Below is a video pertaining to frying turkeys. Granted they do come out AWESOME when they are fried, it can be very dangerous if not done properly.

The biggest safety tips for frying a turkey are:

1. Pick a safe place away from any structures.
2. Make sure your turkey is dried thoroughly before putting it ... (Full Story & Photos)

Structure Fire - Sakonnet Point Rd

LCFD7, November 13

AT approximately 10:40PM on 11/12. LCFD responded to a residence on Sakonnet Point Rd for a possible structure fire called in by a passer by. On Arrival the crew found fire on the backside of the house. Tanker Task Force was activated, and other Mutual Assistance was called in as well. The crew has a size up of a 2.5 story wood frame structure. The house was vacant at the time. Upon arrival of Car ... (Full Story & Photos)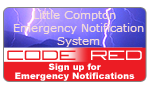 Your feedback is important to us! Feel free to sign the guestbook.